本活動提供三條路線供您選擇,請排序您的喜好優先順序,我們會再協助安排,再以郵件告知您可以參與哪條路線的導覽。請在5/24(禮拜五)前報名完畢。
(主辦單位保留有整併或調整路線之權利)
We would like to offer a pleasant trip for you, please make reservation according to your preferences based on three routes. We will arrange the following information based on your preferences and send the email to the participants.Please fill in the form before 5/24 (Fri.).
「 時光機—探索過去,享受當下,窺視片刻的未來」
亞鉛行裡賣了什麼商品?茶行裡一個、一個的大桶子裡裝的是什麼?晚上的抽籤巷能來杯得過獎的調酒?現在還有人用手畫電影海報?沒錯!在時光機的路線裡,帶領你看看李安導演的啟蒙地,也看看惟妙惟肖的人情彩繪看板。在巷弄裡有老行業的蹤跡,有人們信仰的中心,還有放鬆自我的酒吧。對於未來迷惘的人們啊!抽支籤窺探片刻的未來吧!
What kinds of products are sold in a zinc store? What are inside the barrels in the tea shops? Can you have a prized cocktail in Ballot Lane at night? Has anyone still done a hand-painting movie poster until now? That's right! Among the Time Machine Journey, we will visit Chin-Men Theater, where the famous movie director An Li gets so much inspiration in his youth. In addition, you can admire the lively hand-painting posters by yourselves. In the alleys, there are some existed old industries, gathered center of faith, and the bar to relax yourself. For those lost people! Come and draw the lot to take a glance at your future!
路線:全美戲院→北巷雕手→葉石濤文學地景→帆寮佛祖廟→屎山頂→金同成商店→原寶美樓→抽籤巷→金泉成雜糧行→赤崁璽樓→米街→葫蘆巷→隘門→大井頭→全美戲院。
Route: Chin-Men Theater - Wood Sculpture in North Alley - Shyr-Tau Yeh's literary landscapes - Ci-Yin Ting - Shi Shen Ding (Historical store) - Gin Ton Cheng store - Bao Mei Lou (Former site) - Ballot Lane - Gin Xuan Cheng Grains Store - Chi Kan West House - Rice Lane - Gourd Lane - Ai Gate - Da Gin Tao - Chin-Men Theater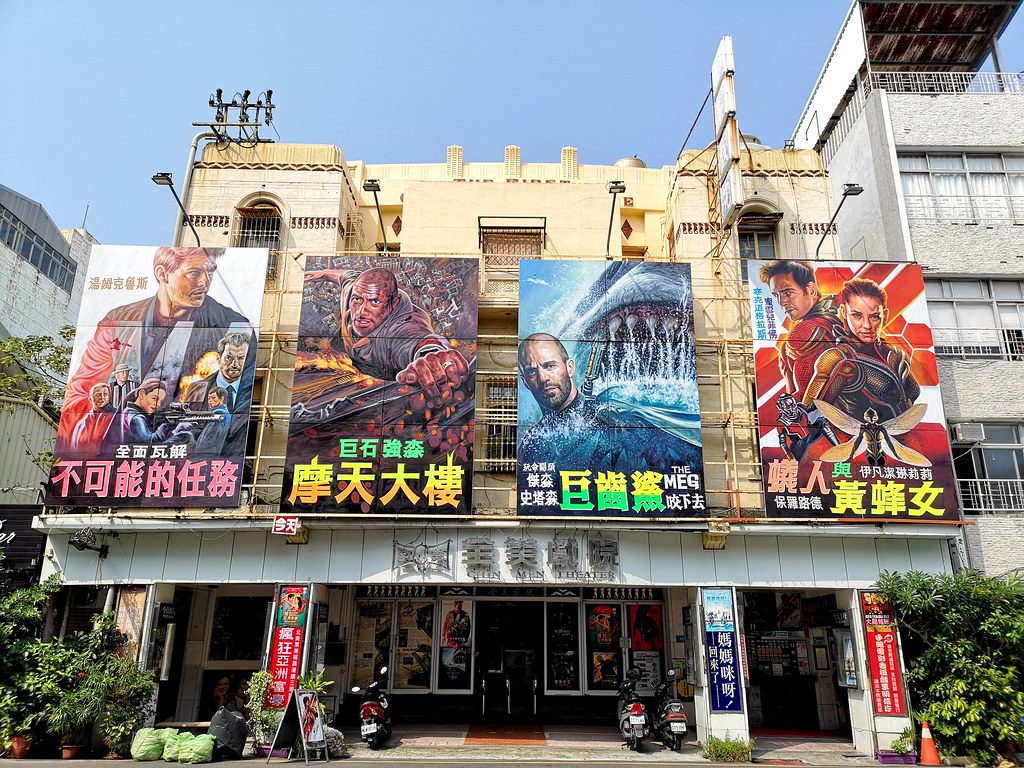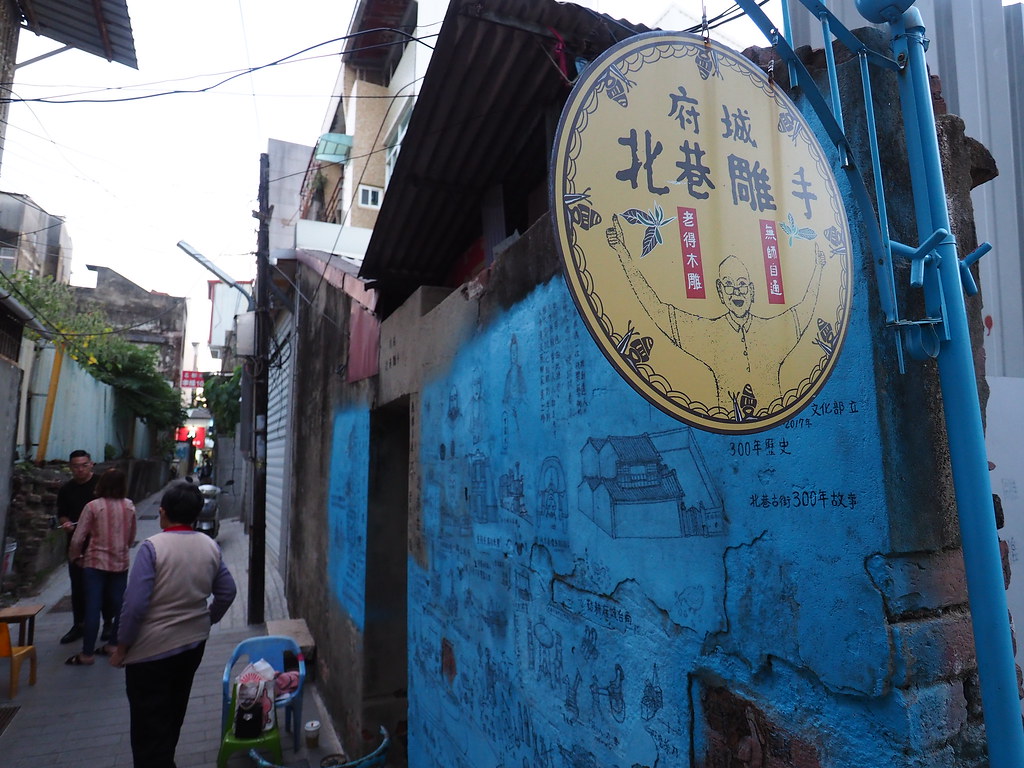 「探索五條港的絕代風華」
從海洋因淤泥堆積而變成的五條港,曾是當年老城區的重要經濟地帶,有著熱鬧的商業街道、雄偉的宗教建築、流傳至今的做16歲等傳統活動,現在跟著導覽員,一起重新探索五條港舊城區的風華。
The Old Five Channels, which was transformed from silt in the ocean, was once an important economic zone in the old Tainan City. It has prosperous commercial streets, majestic religious buildings, traditional activities such as "Tainan Coming-of-age Ceremony", etc. Now, follow the tour guide to explore the glory of Old Five Channels.
路線:海安路神農街口→水仙宮→景福祠→聚福宮→神農街→金華府→風神廟→西羅殿→接官亭石坊→海安宮→兌悅門→集福宮→老古石街→藥王廟。
Route: Hai-An Road and ShenNong Street - Chui Sian Kiong - Jing Fu Temple - Ju Fu Temple - ShenNong Street - Jin Hua Temple - Fong Shen Temple - Xi Rou Temple - Jay Kuang Ting Gate - Hai An Temple - Duiyue Gate - Old Gu Shi Street - Yao Wang Temple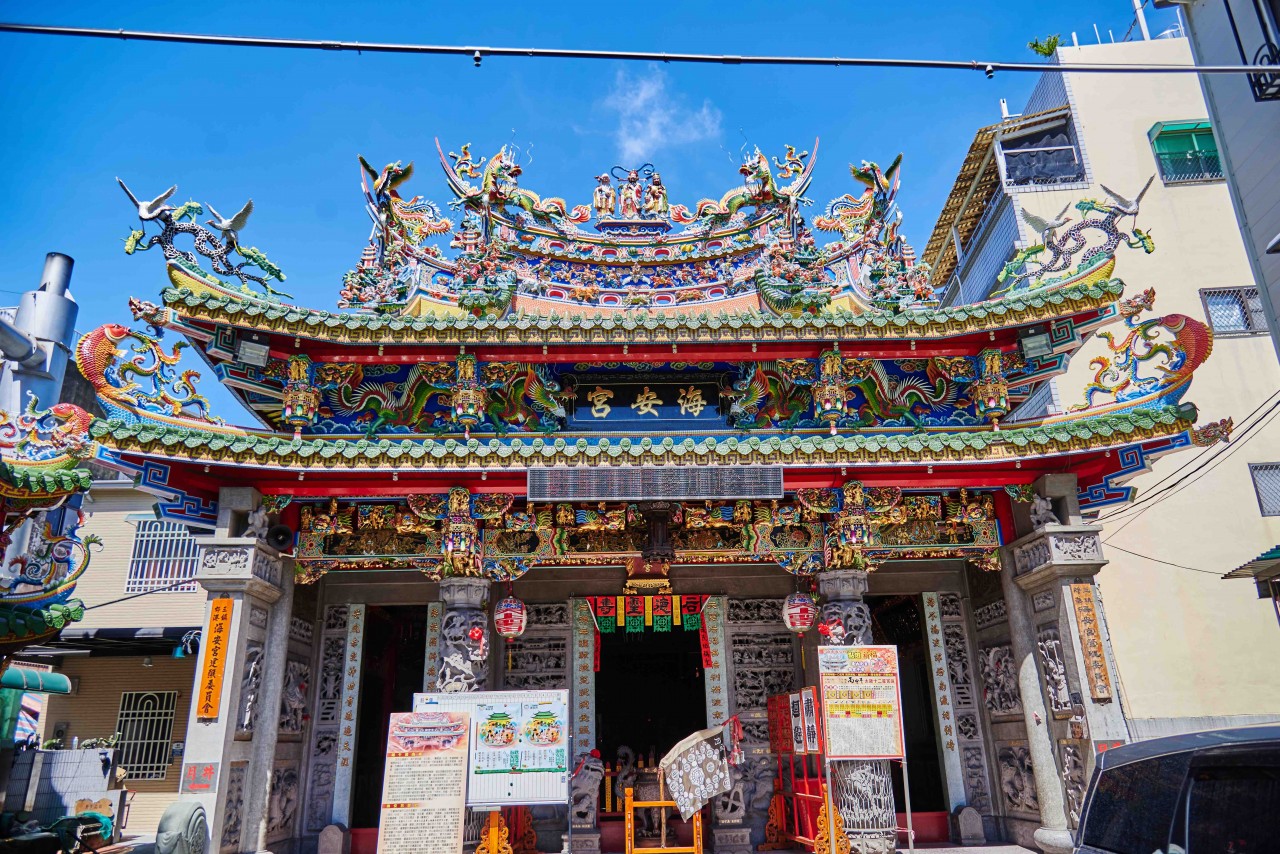 「府城藝文踅街趣」
以城市博物館為核心,生活環境博物館的概念,由點到線到面,連結古蹟歷史建築、文史景點、地方文化館、歷史街巷、文化園區,所整合散步路線。有國定古蹟台南地方法院、台南市美術館1館、2館等古蹟活化的新興觀光景點,結合鄰近景點八吉境關帝廳、安坑溪、台灣鄉土文學作家葉石濤文學紀念館等等,邀請大家一起散步,享受知性、文藝、古蹟建築的文化饗宴,感受府城古都豐厚文化底蘊,一起見證歷史紋理。
Taking the city museum as the core value and apply the concept of the museum to our daily lives and our living environment. We try to connect cultural and historical sites, local cultural centers, historical streets and cultural parks to become a linear route for you to experience Tainan City. Along this route, you can see the National Monument of Old Tainan District Court, Revitalizing Historic Buildings of Tainan Art Museum, Kuang Di Ting Temple, Taiwan native literature writer Ye Shit-tao literature museum, and so on. We sincerely invite you to walk with us to enjoy the cultural feast of intellectual, literary and historical architecture, feel the rich cultural heritage of Tainan City as well as witness the history by yourselves.
路線:國立台灣文學館→開山路3巷(原清水寺街)→枋溪→清水寺→貓咪高地→台南市美術館1館(原台南警察署)→台南孔子廟→府中街→窄門→原臺南愛國婦人會館→福安坑→建興國中(原台南市政府)→國定古蹟臺南地方法院→台南市美術館2館→八吉境道署關帝廳→葉石濤文學紀念館→南門路/友愛街口。
Route: National Museum of Taiwan Literature - 3 Lane, Kai Shan Road (Former Qing Shui Temple Street) - Pang Ke - Qing Shui Temple - Cats' Highland - Tainan Art Museum (Hall 1) - Tainan Confucius Temple - Fu Zhong Street - Narrow Door - Creative Tainan (Former Tainan Patriotic Women's Hall) - Hok An Khen- Tainan Municipal Jian Sing Junior High School (Former Tainan City Government) - Tainan District Court - Tainan Art Museum (Hall 2) - Kuang Di Ting Temple - Yeh-Shyr-Tau Literary Memorial Museum - Nanmen Street and Yuai Street